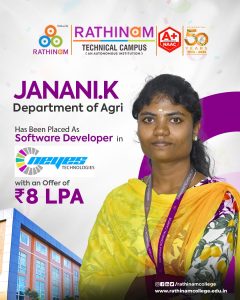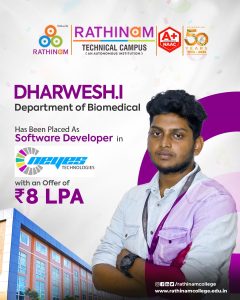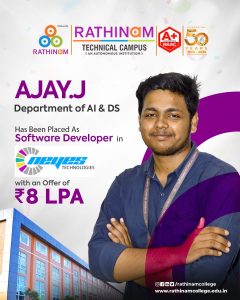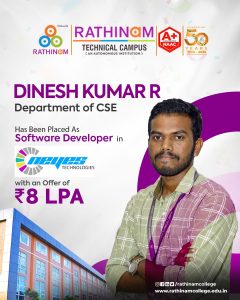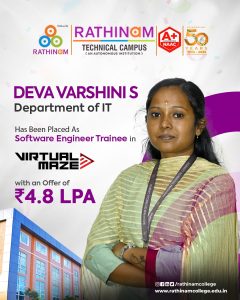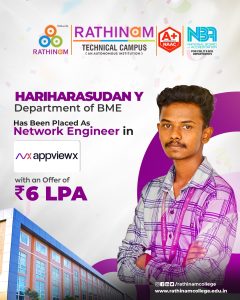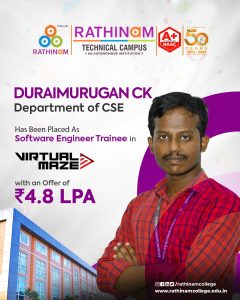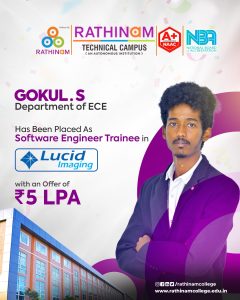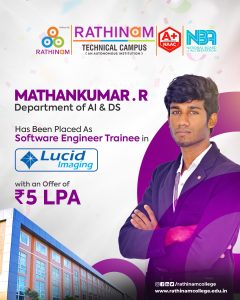 IIC- Event- Entrepreneur Life & Crossroads,
Atheenapandian Pvt Ltd, Sivagiri, Thenkasi
IIC- Event- Mastering the Pitch,
Crion Technologies & Crion Versity, Chennai
MoU Signing Ceremony
Atheenapandian Pvt Ltd,  Sivagiri, Thenkasi
IIC- Event- How to secure funding for a Startup Business
Hands on Workshop
Virtual Lab- A Learner's Perspective
MoU Signing Ceremony
Fluid Power Machines Pvt. Ltd.,Coimbatore

"Rathinam Group of Institutions is a leading education provider in South India, with a focus on delivering world-class education and research in various fields. With state-of-the-art infrastructure, experienced faculty, and a commitment to innovation and excellence, Rathinam offers students an unparalleled learning experience. From engineering and management to healthcare and media, Rathinam Group of Institutions prepares students for success in a rapidly changing world, empowering them to become leaders in their fields."
YOUR JOURNEY WITH RATHINAM
Rathinam Group's campus is spread over 70 acres and is situated in south Coimbatore on NH 209. Bestowed with advanced infrastructure, the group takes great care in the selection of its qualified and experienced teaching staff. It is the place where countless leading MNC companies recruit from well-educated, well-informed, and well-trained hands–on students. Rathinam Group is bringing a revolution in education.
Pioneering Academic Excellence:
Rathinam Technical Campus academic programs are designed to provide students with the necessary knowledge and skills to enable them to play a significant role in the field of their choice. These innovative programmes combine the preservation of knowledge with a spirit of innovation and adventure. They instill curiosity, broaden horizons, and inculcate leadership skills in an intensive academic…
Fueling discovery through research:
Rathinam Technical Campus believes that research is the cornerstone of academic progress, and we are committed to advancing knowledge through interdisciplinary research. Our faculty members are pioneers in their respective fields, and they work tirelessly to inspire and guide students to incorporate research into their academic programmes. Our students are encouraged to take up …
Fostering Excellence with Innovative Approaches:
Rathinam Technical Campus provides high-standard technical training with industry experts, ensuring a curriculum that focuses on the latest emerging technologies through the Centre of Excellence. Our goal is to develop a strong association between academia and industry for the benefit of the skill development of our students and faculties. Our core placement-related training ensures that our …
Exploring Excellence Together:
Rathinam Technical Campus is not just an institution of higher learning, it's a gateway to exploring the world of innovation and technology. Situated in the bustling city of Coimbatore, the campus is home to numerous IT companies, providing students with a unique opportunity to experience the tech industry up close. The campus infrastructure boasts state-of-the-art facilities and is equipped with …
MoU Signing Ceremony
Atheenapandian Pvt Ltd,  Sivagiri, Thenkasi
EXPANDING HORIZONS THROUGH EXPERIENTIAL LEARNING
TAKING EDUCATION TO NEW HEIGHTS THROUGH EXPERIENTIAL LEARNING
Explore beyond the classroom with RTC's real-world learning programs. Apply your knowledge, gain practical experience, and drive positive change in the world.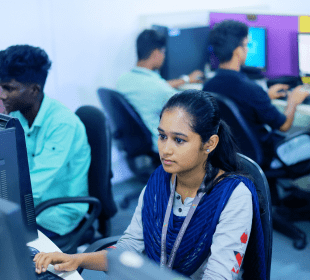 Unlock your potential with Rathinam Technical Campus internships. Get hands-on experience, develop in-demand skills, and build your professional network. Gain real-world industry insights and learn about the latest trends and technologies. Take the first step towards a successful career.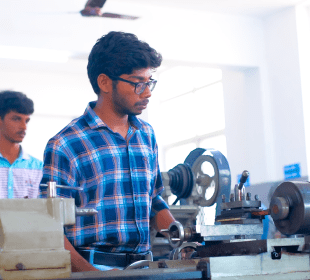 Experience the industry up close with Rathinam Technical Campus industrial visits. Gain valuable insight into the inner workings of various sectors, interact with professionals, and gain practical knowledge that enhances your learning. See theory come to life as you explore cutting-edge technology and innovation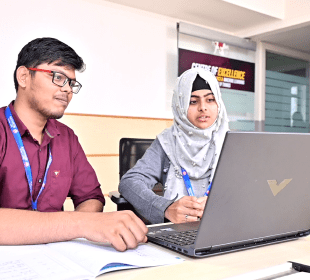 At Rathinam Technical Campus, students get the opportunity to work on innovative projects that challenge their creativity and problem-solving skills. With the guidance of experienced faculty and access to state-of-the-art facilities, students can turn their ideas into reality and make a meaningful impact in their field of study.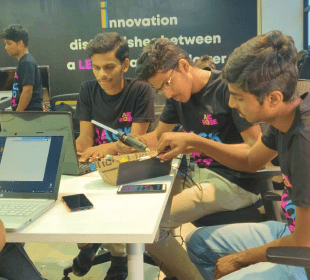 RTC offers a platform for students to showcase their skills and creativity through hackathons. Students collaborate to solve real-world problems and compete for recognition and prizes, developing their problem-solving and teamwork abilities while gaining valuable industry exposure.
IMPACTFUL PEOPLE MEMORABLE EXPERIENCES
At Rathinam Technical Campus, we offer a well-rounded education with academics, research, and extracurricular activities. Our campus encourages students to push boundaries, explore, and create memories. We empower students to pursue their paths and make a positive impact in the world.

At Rathinam Technical Campus, we believe that learning should be a holistic experience that enriches every aspect of students lives on offering a wide range of extracurricular activities that promote physical, mental, and emotional well-being. From sports and fitness to cultural events and clubs, our campus provides a vibrant and supportive community that encourages students to explore their interests and celebrate life to the fullest.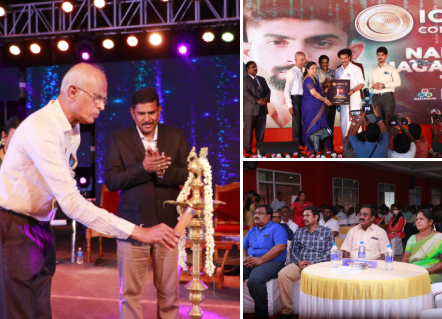 INTERNATIONAL EDUCATION AT RTC
Rathinam Technical Campus welcomes students from all over the world to experience its unique blend of academic excellence and cultural diversity. Our campus provides supportive, inclusive programmes, and exclusive environment for International Students on ensuring a smooth transition in College Life. At RTC, international students can broaden their horizons and gain the knowledge and skills needed to succeed in a globalized world.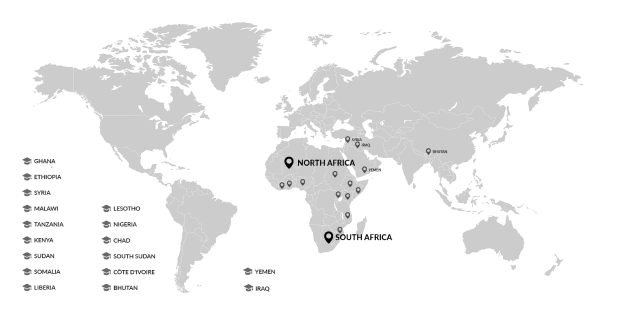 Rathinam Technical Campus in Media